February 20, 2019
Posted by:

admin

Category:

Articles, Franchising, Innovation, International
Warning…….what happens with Credit Card Data?
This is not just for merchants, but also for card holders.
What do you think happens to your Credit Card information when you
book a hotel room at a big chain hotel or
a small AirBnB type stay-over or
book a flight or simply
pay for a software upgrade or
other type of payment
where the employee or even owner of the shop or site requests your credit card data and manually key in this data?
Actually…..you have, at some point, provided them the full 16-digit number of your credit card, exp.date and the 3digit CVV code in the back. Guess what…… This would entail that your card can be used if this data would be used any time after you have provided it. May it be after a break-in, or if it was written down and not discarded properly. What do you think could happen if you would leave your card data for a booking and then the merchant would have access to this data to process manually and wrote your info down?
Why the above, if all is worked out through eCommerce. It all started around 1991, close to when the internet started. this would entail that you could pay on a site, without giving it to another person. Off course….there are many sites, which do not take care of this take properly or even leave it in the hands of a Payment Gateway to make sure this information is safely stored or even correctly discarded after the process has occurred.
PCI compliance is simply adhering to the rules the Payment Card Industry has mandated to keep a consumer's data safe while they're making payments with a card. Because it is important to keep consumer data secure, every merchant that processes cards is required to adhere to some level of compliance
So many are still key-entering card data while with clients on the phone and even through emails. Even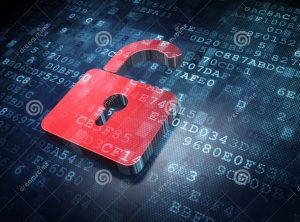 the biggest companies in the world are still maintaining themselves to a lower standard of security with Card Data.
Using CX Pay, you can receive payments in a secure manner and have your clients pay you without giving out their card info, making sure both parties are "up to modern and secure standards". No site…..no problem. CX Pay can provide you with a hosted payment page, which you can send to your clients to pay securely on.
What to do:
CX Pay can provide several gateway solutions, for you to be able to accept Credit Cards and other payments online, without the hassle of the extra risk of the Customer Credit Card Data.
One of our solutions, is our hosted payment page. We can even assist with an "invoicing" service, where the clients receive an invoice and click on a link to pay you with their credit card.
Most of our acquiring partners require to have the transaction go through 3DSecure, which will provide extra security not only to the merchant, but also for the Cardholder.
Mind you, the convenience of having a link from CX Pay to have your clients pay you, is more efficient and don't forget, the client would feel safer makign the payment themselves in the privacy of their home / office and not needing to provide their card data to anyone.
Some extra links:

(picture: ITS International)