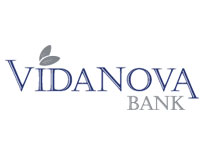 Vidanova Bank, Willemstad, Curaçao
Vidanova Bank takes great pride in offering a wide range of financial products and solutions. We offer all consumer banking services you may expect from a large bank, with a personal touch you can only get at a bank our size.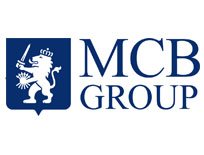 Maduro & Curiel's Bank, Willemstad, Curaçao
MCB Group is active on Aruba (Caribbean Mercantile Bank NV), Bonaire (Maduro & Curiel's Bank (Bonaire) N.V.), Curaçao (Maduro & Curiel's Bank N.V.) and St. Maarten (Dutch Side) (Windward Island Bank) to provide an eCommerce solution through .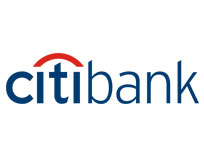 Citibank FirstData
Citibank FirstData, USA
Being part of FirstData, one of the biggest processors in the US and globally, Citibank has a personalized service with many offerings for a US-based client.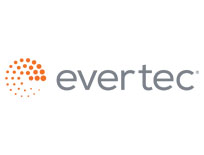 EVERTEC, Inc., USA
EVERTEC, Inc. (NYSE: EVTC) is a leading full-service transaction processing business in Latin America, providing a broad range of merchant acquiring, payment processing and business solutions services.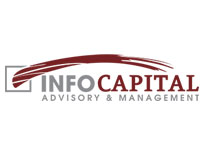 Advisory & Management, Willemstad, Curaçao
InfoCapital is a boutique-sized consultancy firm.<br /> Since 2009 the firm has been engaged in in various specialties like advisory services, fiduciary services, management services, business consulting, international business development and e-commerce transactions.
Hosting, SSL and Domain Names, USA
Offering superb reliable hosting with personal touch. Others give you a quick sell. A "from the shelve", instead of a package that will fit you / your company's needs. This means, you can start small and while growing, your hosting package goes as well.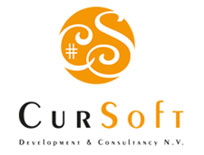 CurSoft Development & Consultancy N.V.
CurSoft is a one stop IT Solutions firm that specializes in a broad range of IT products, software and networking solutions.<br /> While being in business for the past 10 years, we have a well-established track record and our services have always met with great customer satisfaction. We offer great services and products at a very competent price and have never been known to compromise on the quality of our service.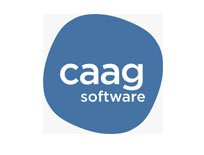 Caag B.V., Kralendijk Bonaire
Caag is an Enterprise software company offering solutions such as Customer Relationship Management (CRM), Document Management, Human Resource Management, Reservations Management, eCommerce and Inventory, Online Tickets, Invoicing and a lot more. The system is fully integrated with the CX Pay payment gateway.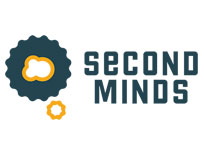 Second Minds, Willemstad, Curaçao
Second Minds is the online extension of your marketing activities and will become a second intelligence within your organization. We combine our result driven approach and years of online experience with an extensive portfolio of very beneficial services.<br /> Great Minds think online!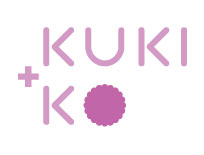 Kuki+Ko Website and Development, Willemstad, Curaçao
Kuki+Ko is a website design and development company for small and medium-sized businesses and organizations. Kuki+Ko provides managed hosting for websites and mail, domain registration and support for all common questions and problems that are related to the web presence of our clients.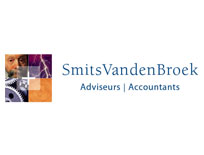 SmitsVandenBroek Adviseurs | Accountants, the Netherlands
SmitsVandenBroek Adviseurs | Accountants is an independent, modern accountancy firm. As MKB advisor (MKB = small and medium scale companies) they aim for reliable and high quality service. Based on the one-stop shopping idea they offer a wide range of services: accountancy, tax consultancy, administrative services including digital document processing, payroll administration, estate planning, business valuation, legal advice and international business. In collaboration with their partner in Curaçao, WB Accountants | Belastingadviseurs, they are able to advise their clients on tax and legal structures in Curaçao, in order to launch the structure according to current and expected tax legislation. Important aspects are: who is going to be the shareholder of the local company and how to ensure sufficient substance in Curaçao?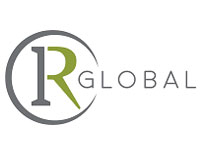 IR Global, The Largest International Professional Services Network, UK
IR Global members consist of the world's leading legal, accountancy and financial advisers. Each firm passing a stringent vetting process upon joining and recommended exclusively by jurisdiction and area of expertise.<br /> IR Global is multi-disciplinary professional services network that provides advice to companies and individuals across 155+ jurisdictions.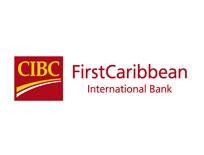 CIBC FirstCaribbean, a major Caribbean bank, Barbados
CIBC FirstCaribbean is a major Caribbean bank offering a full range of market-leading financial services in Corporate Banking, Retail Banking, Wealth Management, Credit Cards, Treasury Sales and Trading, and Investment Banking. It is the largest, regionally-listed bank in the English-and Dutch speaking Caribbean. The bank has over 2, 900 staff; 66 branches, 22 banking centers, and seven offices in 17 regional markets.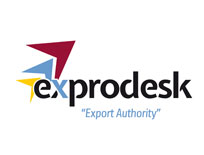 Exprodesk, Export Authority, Aruba
Our mission is to contribute to economic sustainable development and innovation in Aruba by building export capacity among entrepreneurs.</p> <p>The Exprodesk will facilitate SMEs and potential exporters with the necessary export information and assistance to successfully export.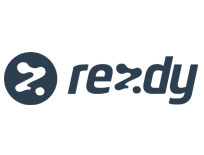 Rezdy, Australia
Rezdy is a market-leading, global technology provider to the tour and activity industry. Founded in 2011 and with headquarters in Las Vegas, USA and Sydney, Australia, Rezdy has over 2,200 customers in more than 90 countries and processes over $1.2 billion in tour and activity bookings per year.</p> <p>Rezdy's mission is to empower tour and activity professionals to network, trade and thrive. Its robust B2B Marketplace platform features over 45,000 tourism products and is leading the way in applying state-of-the-art, real-time technology to help revolutionize the way the tourism industry does business.