wallet solutions
Need a simple wallet, which will allow a company or financial institution offer a private ecosystem, or one which has multiple ways of funding it, to other ways of payouts with multiple integration points…….
Contact us today, to discuss what we can offer your organization, company or financial institution.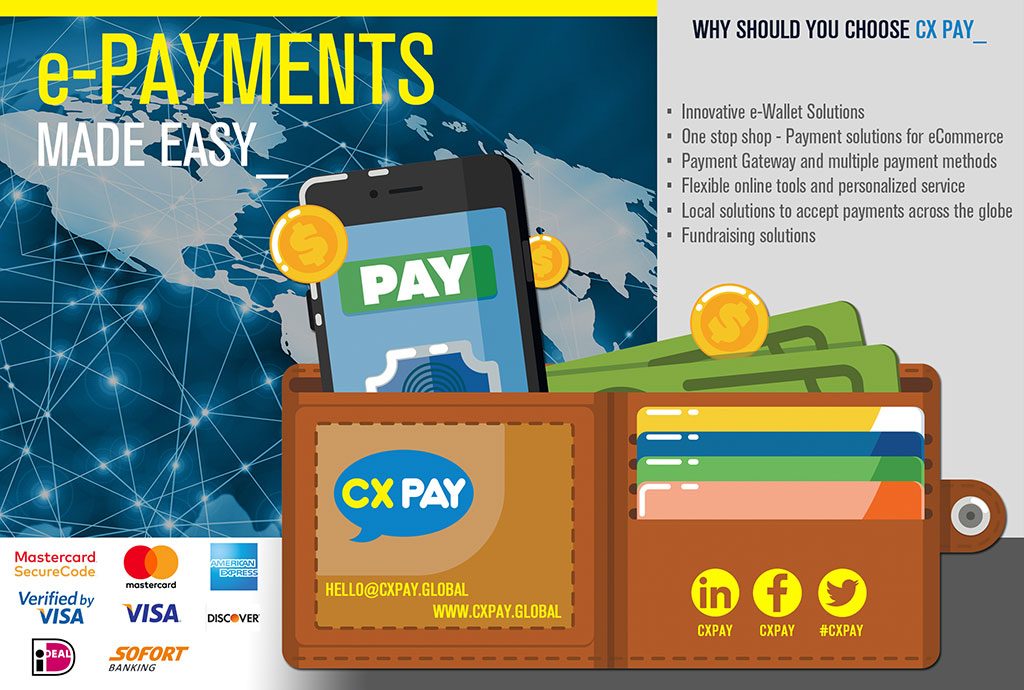 CX Pay can also assist with Web Development, Security Analysis, Hosting, SSL and Advisory & Management.
With a new, more powerful website and booking engine, came the impetus for a secure online payment solution that supports a number of payment methods, and works with our local bank. CXPay is definitely the solution for us, and has met all of our expectations. From the initial setup, to daily operations, I can highly recommend CXPay. The CX Pay team provides a fantastic customer experience!
Ocean Encounters Diving
Jeremiah Peek, www.oceanencounters.com
"CX Pay has enabled us to provide a payment gateway solution for our customers in the Caribbean region. The support we receive from them is unparalleled in terms of being extremely helpful as well as knowledgeable. The suite of product offerings is also unmatched and this a real game changer for the e-commerce industry in the Caribbean."
Thanks, guys!"
Payinn Ecommerce Soutions
Dwight A. St. A. Nelson, Managing Director Caribbean E-Commerce Solutions Ltd., Kingston, Jamaica, www.caribbeanpaymentgateway.com
"Know that reviews and testimonials are the lifeblood to modern day business, all we can say is the team over at CX Pay are simply amazing. We get replies to every email we send. That level of professionalism is great. Absolutely love working with them. We recommend them to anyone who is running a sustainable business online."
Thank You CX Pay!"
Demian Gibbs
Demian Gibbs Photography, www.demiangibbs.com
"CX PAY assisted us tremendously by creating the new CHATA Auction Website. We are happy with the new look & feel and the way that CX PAY was always willing to go the extra mile to help us with all our necessities.
Thank You CX Pay!"
Selina Maduro-Gumbs
Curaçao Hospitality & Tourism Association, www.chataauction.com
"CX Pay has provided us with the ability to finally be able to accept credit card payments online and receive payments directly to our local bank account. The people at CX Pay are extremely helpful and personal and are available around the clock. A true breakthrough in the growth of the e-commerce industry in the Dutch Caribbean."
Dylan Molina
Pelican Adventures N.V., www.monfortecruise.com
"Especially the support we got from CX Pay is a reason to come back"
Remco Tevreden
Stichting Organisatie Atletiekevenementen (Flow Carifta Games 2017), www.carifta2017.com
With CX Pay we are finally able to accept credit card payments and receive money on our local bank account. This has been a big step in the right direction for the Dutch Caribbean. CX Pay also communicated clearly during the on-boarding process and are always quick to reply when you have a question.
Ries van Lomwel
Caag Software, www.hqrentalsoftware.com
Always going the extra mile to provide their clients with the best personal service.
Leonardo dos Santos
Calypso Trips & Tours N.V., www.boattrips-curacao.com